Putra Adhiguna
Energy Economics & Policy Specialist, Institute for Energy Economics and Financial Analysis (IEEFA), Jakarta
Devanesan Evanson
Chief Executive Officer, Minority Shareholders Watch Group (MSWG), Kuala Lumpur
Mark Francis
Director of Wholesale and Unauthorised Business Investigations, Financial Conduct Authority, London
Jaime Gornsztejn
Director, Stewardship and Corporate Governance, Federated Hermes EOS, London
Toru Kubo
Director, Energy Division, Southeast Asia Department, Asian Development Bank, Mandaluyong City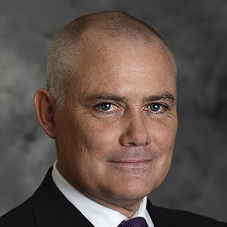 Christopher Leahy
Specialist Advisor, Southeast Asia, ACGA; Managing Director, Blackpeak, Singapore
Shizuko Ohmi
Executive Director, Japan Head of Investment Stewardship, J.P. Morgan Asset Management, Tokyo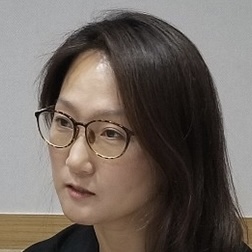 Yoo-Kyung Park
Head of Responsible Investment & Governance, Asia Pacific, APG Investments Asia, Hong Kong
Karin Ri
Director, Responsible Investment & Stewardship, Asset Management One International, London
Isabelle Scherf
Global Head of Financial Crime Compliance, Fidelity International, Luxembourg
Jenn-Hui Tan
Global Head of Stewardship & Sustainable Investing, Fidelity International, London
Kerrie Waring
Chief Executive Officer, International Corporate Governance Network (ICGN), London
Putra Adhiguna
Energy Economics & Policy Specialist
Institute for Energy Economics and Financial Analysis (IEEFA)
Jakarta
Putra Adhiguna is an energy specialist focussing on energy transition in emerging economies. His coverage includes the various facets of energy investments, power, oil, gas and the transportation sector. He has held various leadership positions in Fortune 500 organisations through his 15-year career in the energy sector.
Based in Asia, he firmly believes in the critical role of publicly accessible information to shed light on the uncharted road of energy transition. His views and publications have been cited in various international media outlets and he has built a reputation as a trusted independent advisor to various public and private stakeholders.
He holds an engineering degree from Institut Teknologi Bandung and a Master in Public Policy from the London School of Economics and Political Science.
Jamie Allen
Secretary General
Asian Corporate Governance Association
Hong Kong
Jamie Allen is the founding Secretary General of the Asian Corporate Governance Association (ACGA), an independent membership association carrying out original research, advocacy and education on corporate governance in Asia since 1999. A published author, he has more than 30 years of experience writing about Asian business, finance, and economics. Prior to founding ACGA, he was a consultant providing customised research to multinational companies. From 1992 to 1995, he was editor of Business Asia for the Economist Intelligence Unit and a contributor to The Economist magazine from 1994 to 1996. He is one of the main authors of Awakening Governance: The evolution of corporate governance in China and CG Watch 2020 – Future promise, two reports published by ACGA in July 2018 and May 2021 respectively.
Jamie is the local convenor for the Sustainability and Climate Action Task Force (SCATF) formed in February 2022 by the Financial Reporting Council of Hong Kong. His past public service roles include being a member of the Public Shareholders' Group, formed by the Hong Kong Securities and Futures Commission (SFC), sitting on the Listing Committee of the Stock Exchange of Hong Kong, and serving on the Operations Oversight Committee of the Financial Reporting Council of Hong Kong.
In 2017, he received an International Corporate Governance Network Lifetime Achievement Award and a Regional CG Recognition Award from the Minority Shareholders Watch Group of Malaysia.
He is a graduate of the Australian National University, Canberra, where he received a BA (Hons) in political science and Chinese language. He studied Mandarin Chinese in Taiwan from 1983 to 1984.
Peter Barnett
Head of Asia Climate and Energy
ClientEarth
London
Peter Barnett is a Senior Lawyer and Head of Asia Climate and Energy at international environmental NGO ClientEarth. He is also a Visiting Researcher at the National University of Singapore Asia-Pacific Centre for Environmental Law and EW Barker Centre for Law and Business.
Peter leads ClientEarth's expanding climate and energy work in Asia (ex-China), working with governments, institutional investors, corporates and civil society to accelerate the transition to a net zero carbon economy. He focusses on the role of corporate law and governance in driving greater sustainability in business and investment decisions.
Before joining ClientEarth, Peter specialised in international dispute resolution at US disputes firm Boies Schiller Flexner in London. He acted for financial sector clients in international arbitration and financial litigation in Europe, the US and Latin America. He earlier practised as a senior solicitor in the litigation team at Russell McVeagh in New Zealand, acting for government and private sector clients in high-profile commercial and public law cases.
Peter holds an LLM from Harvard Law School and an LLB (Hons) and BCom (Finance) from the University of Otago, New Zealand. He is admitted as a barrister and solicitor in New Zealand (non-practising) and a solicitor in England and Wales.
Jocelyn Brown
Head of Governance EMEA & APAC
T. Rowe Price International
London
Jocelyn Brown is Head of Governance, EMEA and APAC, for T. Rowe Price International. She is a member of the ESG Committee. Jocelyn is a vice president of T. Rowe Price Group, Inc, and T. Rowe Price International.
Jocelyn's industry experience began in 2008. She has been with T. Rowe Price since 2020, beginning in the Governance department. Prior to this, Jocelyn was employed by the UK Railways Pension Scheme in the area of sustainable ownership.
Jocelyn holds an MA in history from the University of Cambridge and an MBA, with distinction, from Imperial College London.
Melissa Brown
Specialist Advisor, ACGA;
Director, Daobridge Capital
New York
Melissa Brown is a Director at Daobridge Capital, an Asia-focussed advisory firm and a specialist advisor to the Asian Corporate Governance Association (ACGA). She has analysed Asian investments for more than 25 years, initially as a sell-side equity analyst and research director for Barclays Capital, JPMorgan, and Citigroup, and later led research into ESG as executive director of the Association for Sustainable & Responsible Investment in Asia from 2003 to 2008. Melissa is an experienced power sector analyst and, in recent years, has worked with the Institute for Energy Economics and Financial Analysis (IEEFA) and other clients analysing Asia's transition to clean energy.
She was previously an elected member of the UNPRI Advisory Council and served on the Listing Committee of Hong Kong Exchanges and Clearing (HKEX), the Listing Review Committee, and the Takeovers and Mergers Panel of the Securities and Futures Commission of Hong Kong.
Melissa has collaborated with ACGA on a number of projects including its regulatory submissions on IPO due diligence, ESG reporting standards, and weighted voting rights.
Natalie Cade
Managing Director, Head of China 360 Research
UBS
Hong Kong

Natalie Cade is Head of UBS China 360, a thematic research offering that provides a direct window into one of the world's most dynamic economies, connecting the dots across macro and industry themes to navigate a rapidly-evolving landscape.
UBS China 360 leverages an extensive network of on-the-ground industry contacts and the power of UBS Evidence Lab to deliver differentiated insights focussed on the consumer, internet, technology, and macro trends that matter to investors. We also offer our clients access to local knowledge and insights from established and emerging companies, experts, entrepreneurs and everyday consumers to help them make better investment decisions.
Natalie joined UBS in late 2019 from CLSA where for 12-plus years she provided investors with real-time insights into trends in China's economy. Prior to CLSA, Natalie worked for a strategy consultancy in Beijing and before this was involved in UK-China bilateral policy initiatives. Natalie's engagement with China spans three decades: she first visited China in 1992 as a language student and in 2005 relocated from the UK to Beijing.
Kathlyn Collins
Vice President, Head of ESG
Matthews Asia
San Francisco
Kathlyn Collins is Head of ESG at Matthews Asia where she is responsible for overall ESG Strategy on the investment team, including implementation of ESG integration and active ownership activities such as company engagement and voting.
Prior to joining the firm in 2018, Kathlyn worked as an ESG and Global Strategy Analyst with Cartica Management where she developed ESG integration and analysed investments for portfolios, conducted company research and engagement, and wrote reports relating to Emerging Markets.
She has been part of the faculty for the International Corporate Governance Network's (ICGN) ESG integration course and is a Sustainability Accounting Standards Board (SASB) Fundamentals of Sustainability Accounting (FSA) credential holder. She is a Chartered Alternative Investment Analyst (CAIA).
She holds an MA in International Relations and International Economics from John Hopkins University School of Advanced International Studies and an MA in Italian Studies from Middlebury College in Florence, Italy. Kathlyn has a BA in Broadcast Journalism, Italian Language, Literature and Culture from Syracuse University.
Devanesan Evanson
Chief Executive Officer
Minority Shareholders Watch Group (MSWG)
Kuala Lumpur
Devanesan Evanson is Chief Executive Officer of the Minority Shareholders Watch Group (MSWG). He is a Fellow Member of Association of Chartered Certified Accountants (FCCA) who is also a Chartered Member of the Malaysian Institute of Accountants. He also holds a law degree (LLB Hons) from the University of London. He is a Fellow member of the Institute of Internal Auditors Malaysia (FIIAM).
He is an adjunct professor at Universiti Kebangsaan Malaysia and is a member of the Industry Advisory Panel of International University of Malaya-Wales. He was appointed as a member of the Integrated Reporting Steering Committee of the Malaysian Institute of Accountants (MIA). He also sits on the board of Agensi Kaunseling dan Pengurusan Kredit as an independent director and is also Chair of the Audit Committee.
He is a past president of the ACCA Malaysia Advisory Committee, a past president of the Institute of Internal Auditors Malaysia and a past council member of MIA.
Devanesan retired from Bursa Malaysia in 2010 after serving 18 years at the regulator. He started his career there as Head of Internal Audit and Risk Management. He was also, at one time, the Chief Regulatory Officer and later the Chief Market Operations Officer of Bursa Malaysia.
Mark Francis
Director of Wholesale and Unauthorised Business Investigations
Financial Conduct Authority
London
Mark Francis is the Financial Conduct Authority's (FCA) director of Wholesale and Unauthorised Business Investigations. Sitting within the enforcement division, Mark's directorate conducts forensic investigations into regulatory breaches and criminal offences by firms and individuals operating in the wholesale arena, as well as those carrying on regulated activities without authorisation, in breach of the general prohibition. Typical cases include insider dealing, market manipulation, systems and controls failings, and consumer scams such as boiler rooms.
Mark joined the then Financial Services Authority (FSA), in 2009 focussing on unauthorised business investigations and became Head of the Unauthorised Business Department in 2013. He led some of the department's largest cases dealing with many types of unauthorised investment schemes. Mark moved to Wholesale Enforcement in 2016 where he worked on a variety of enforcement investigations including insider dealing, market abuse and misconduct in wholesale firms. He became director of Wholesale and Unauthorised Business Investigations in 2018.
He is a qualified accountant and spent 12 years in practice at BDO LLP before joining the regulator. During his career in practice he specialised in forensic financial investigations particularly providing investigative and asset management expertise to a range public and private sector clients.
Jaime Gornsztejn
Director, Stewardship and Corporate Governance
Federated Hermes EOS
London

Jaime Gornsztejn is Director of Stewardship and Corporate Governance at Federated Hermes EOS, based in London. He is responsible for engagements with corporate boards and senior management on relevant strategic, governance, social and environmental issues, to foster long-term value creation at the portfolio companies.
Prior to joining Federated Hermes, Jaime worked for the Brazilian Development Bank (BNDES) for 25 years, where he held executive positions in Brazil and the UK as Banker in the Telecommunications Department, as Portfolio Manager in the Venture Capital Division and as Project Finance Manager at the Telecommunications and Renewable Energy Departments. More recently, he was Managing Director of BNDES UK, responsible for setting up the Bank's subsidiary in London.
Jaime is Chair Emeritus of the Brazilian Chamber of Commerce in Great Britain, having previously served as Chair of the Board for seven years. He is a board member of AMEC, the Brazilian Association of Capital Markets Investors.
He holds a Bachelor of Sciences in Electronics Engineering from the IME (Military Institute of Engineering), Rio de Janeiro), a Master of Science in Telecommunications Engineering from PUC-Rio (Catholic University of Rio de Janeiro), and a Master of Science in Finance from Bayes Business School, London. He is a certified non-executive director by the UK Institute of Directors.
Gareth Hewett
Head of International ESG and International PR
Ping An Group
Hong Kong

Gareth Hewett is Head of Ping An Group International ESG and International PR. He joined Ping An in 2018. Formerly a financial journalist in London, he moved to Hong Kong in 1989. He was Deputy Business Editor at the South China Morning Post before joining HSBC in Asia in 1997 as Head of Media Relations and later External Communications.
In ESG, Gareth leads a team in Hong Kong and works with the Ping An Group ESG Team in China to promote international ESG standards and their adoption in the Group companies and subsidiaries. Ping An was the first asset owner in China to become a signatory to the United Nations-supported Principles for Responsible Investment (PRI). Ping An is a constituent of the FTSE Russell Sustainability Index and is included in the Hang Seng China Enterprises Index ESG Index (HSCEI ESG Index) and the Hang Seng ESG 50 Index. Ping An has a BBB rating in the 2021 MSCI ESG assessment, a Low Risk rating in the 2022 Sustainalytics assessment, and an A- rating from the international Carbon Disclosure Project (CDP), the highest rating granted to financial companies in China.
Gareth holds an MBA from Warwick Business School and a Masters in Media, Communications and Public Relations from Leicester University.
Toru Kubo
Director, Energy Division, Southeast Asia Department
Asian Development Bank
Mandaluyong City

Toru Kubo is Director of the Asian Development Bank's (ADB) Southeast Asia Energy Division. He is responsible for ADB's sovereign operations directly supporting energy-related programs and projects by governments and state-owned enterprises among the ASEAN member countries and Timor-Leste. He also oversees various policy and technical support to governments to mobilize private sector investment, with particular emphasis on clean energy, closely working with ADB's public-private partnership and private sector operational teams. Since 2021 he is the Director in charge of the Energy Transition Mechanism (ETM), ADB's flagship initiative in partnership with the governments of Indonesia and the Philippines.
Toru joined ADB in 2004 as one of the original members of ADB's clean energy team which started the Asia Clean Energy Forum and established the Carbon Market Program including one of the world's first post-Kyoto carbon funds. He also led ADB's work to promote clean energy and climate change technologies through venture capital funds and helped establish various other initiatives focused on the nexus of energy security and climate change. In 2011 he was seconded to the UN Framework Convention on Climate Change Secretariat to help design the Green Climate Fund and the Climate Technology Centre and Network. Since 2014 he has focused on clean energy programs and projects in Southeast Asian countries, including a two-year posting in Jakarta at ADB's Indonesia Resident Mission.
Prior to joining ADB, Toru was Asian Business Manager and Policy Analyst at Trexler Climate and Energy Services (later acquired by Det Norske Veritas), and Research Associate at the American Council for an Energy-Efficient Economy.
He holds a master's degree in energy and environmental policy from the Biden School of Public Policy at the University of Delaware in the U.S., and a bachelor's degree in mechanical engineering from Waseda University in Japan.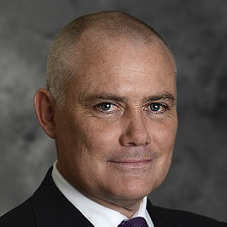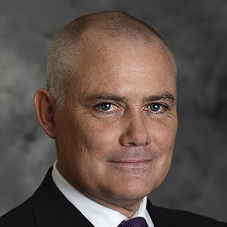 Christopher Leahy
Specialist Advisor, Southeast Asia, ACGA;
Managing Director, Blackpeak
Singapore

Christopher Leahy is managing director and a founder of Blackpeak, a leading investigative research and advisory firm founded in Asia and with offices in Hong Kong, Singapore, Tokyo, Shanghai, Beijing, Guangzhou, New York, Washington DC and London. Prior to working in the investigative field, he was a journalist, holding positions as Asian Editor for Euromoney and a contributing editor for Asiamoney.
Chris began his career as a stockbroker, and later an investment banker, working in the UK and Asia with leading financial institutions such as Warburg Securities (now UBS), BNP Paribas Peregrine and Crosby. For the past 28 years, he has been based in Asia.
He began writing for ACGA in 2003, specialising on Southeast Asia. He has written the Indonesia and Philippines chapters in ACGA's CG Watch report since 2007 and has contributed to other markets as well, including Malaysia, Thailand and Singapore. He has spoken at numerous ACGA member events over the past decade and has represented ACGA as a speaker at many conferences around the region.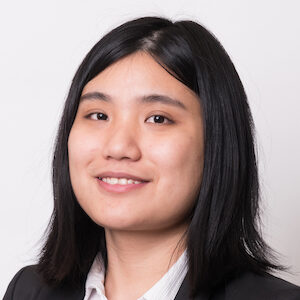 Nana Li
Head of Sustainability & ESG, Asia-Pacific
Impax Asset Management
Hong Kong

Nana Li joined Impax in 2022 and is responsible for leading Impax's sustainability and ESG research and advocacies in Asia-Pacific. Nana researches, prioritises and organises ESG engagements with Impax's investee companies, manages external sustainability and ESG-related enquiries, and assists in the ongoing development of the Impax proprietary ESG-analysis and methodologies.
Prior to joining Impax, Nana worked as the Research and Project Director, covering China, at the Asian Corporate Governance Association (ACGA). At ACGA, Nana published five significant reports relating to corporate governance research in Asia. While there she also presented to the Shanghai and Shenzhen stock exchanges, the Shenzhen Asset Management Association, and spoke at international conferences hosted by a number of financial institutions and international organisations including Emerging Markets Investors Alliance, GRI, AmCham Shanghai, CLSA, HSBC, Deutsche Bank, Morgan Stanley and the International Corporate Governance Network (ICGN).
Upon joining Impax, Nana remains a specialist consultant to ACGA to advise on corporate governance issues related to China. She also sits on the Financial Capital Committee of ICGN, the ESG Committee of Women in Finance Asia, and the Caixin China ESG30 Forum.
Nana holds an MBA from the University of Chicago (Honors), a Master of Finance from the University of Hong Kong (Dean's List), and a Bachelor of Commerce from the University of New South Wales (Distinction). She is a CFA charterholder.
Mike Lubrano
Managing Director
Valoris Stewardship Catalysts
Washington DC

Mike Lubrano is Managing Director of Valoris Stewardship Catalysts, a firm that helps investors and portfolio companies improve their corporate governance, investor stewardship and sustainability performance. Mike is the author of Governance, Stewardship and Sustainability (with George Dallas; Routledge and ICGN, second edition forthcoming, fall 2022). He is Adjunct Professor of Sustainable Finance and Impact Investing at Johns Hopkins School of Advanced International Studies in Washington, DC. Mike is a co-founder and the Americas Coordinator of StePs – the association of stewardship professionals.
From 2007 to 2019, Mike was Co-Founder and Managing Director, Corporate Governance and Sustainability, at Cartica Management, an Emerging Markets, and active-ownership fund manager with a concentrated, long-only portfolio of equity securities of publicly-traded companies. From 1997 to 2007, Mike worked at the International Finance Corporation (IFC), where he established and led IFC's Corporate Governance Unit that developed the methodology for analysing and improving the governance of portfolio companies that has since been adopted by virtually all development finance institutions.
Mike helped co-found the OECD Latin America Corporate Governance Roundtable and remains a frequent consultant to the OECD's Corporate Governance Committee. He is currently a member of the Board of Directors of FIBRA ECO, a Mexican REIT focussed on environmental and social impact and performance.
He holds degrees from Harvard College (Bachelor of Arts), Princeton University (Masters in Public Affairs) and New York University School of Law (Juris Doctor).
Tom Miller
Senior Asia Analyst
Gavekal Research
Oxford

Tom Miller is an author and a senior analyst at Gavekal, a Hong Kong-based research firm that serves institutional investors around the world. Tom writes mainly about China and India, focussing on economic development, international investment and geopolitics, but also dips into other emerging economies.
A former journalist, Tom has reported from more than 20 countries on five continents. He has given talks at the US State Department; UK Foreign, Commonwealth and Development Office; Center for Strategic and International Studies (CSIS); Chatham House; Stimson Center; Royal United Services Institute (RUSI); and the World Bank. He has been quoted by the Financial Times, Economist, New York Times, Washington Post, Wall Street Journal, Reuters and Bloomberg, and appeared on the BBC, CNN and CNBC. He edited the China Economic Quarterly from 2007 to 2017, and reviews books on China for The Spectator.
He is the author of two acclaimed books. His first, China's Urban Billion: The Story Behind the Biggest Migration in Human History (2012), was translated into Chinese. His second, China's Asian Dream: Empire Building Along the New Silk Road (2017), was translated into five Asian languages. He also contributed a chapter in To Get Rich Is Glorious (2019), an academic survey of China's reform and opening process.
Tom has been based in the UK since 2015, after 14 years living and working in China. He was educated at Oxford University and SOAS University of London, and studied Chinese in Beijing.
Jane Moir
Head of Research
Asian Corporate Governance Association
London

Jane Moir is Head of Research at the Asian Corporate Governance Association (ACGA) where she coordinates our diverse mix of research reports, bulletins and commentary which identify and analyse core CG trends, issues and themes within the 12 markets we cover.
Before joining ACGA, Jane worked as a financial journalist in Japan and Hong Kong and enjoyed a legal career as a barrister in the civil and criminal courts of Hong Kong. During this time, she was also a writer on securities law, corporate crime, and money laundering.
As a journalist, Jane spent 11 years at the South China Morning Post covering legal issues, financial regulation, corporate governance and market misconduct. She also freelanced for global media, including the Financial Times, Singapore Business Times, and the International Herald Tribune.
Jane has also worked as a political and economic risk consultant with a focus on corporate malfeasance and corruption in the Asia Pacific. She was admitted as a barrister in 2012.
Shizuko Ohmi
Executive Director, Japan Head of Investment Stewardship
J.P. Morgan Asset Management
Tokyo
Shizuko Ohmi, Executive Director, is Japan Head of Investment Stewardship at J.P. Morgan Asset Management, based in Tokyo, responsible for leading the firm's ESG agenda in Japanese investments, including leading corporate engagement with Japanese companies and overseeing proxy voting. She joined J.P. Morgan Asset Management in 2020 from Amundi Japan, where she served nearly 17 years including latterly as Head of the ESG Department since its inception in 2015, after serving as Head of Equity Research and Strategy.
Shizuko has more than 20 years' experience as an equity research analyst, much of it covering industries such as chemicals, textiles and oil, starting her career at SG Warburg Securities. She is a Certified Member Analyst of the Securities Analysts Association of Japan. Shizuko is a member of the Working Group on Corporate Disclosure of the Financial System Council of Japan and a member of the selection committee for the Environmentally Sustainable Company category of the ESG Finance Awards Japan organised by the Ministry of the Environment. Previously, she was a member of the Ministry of Trade and Industry working group formulating TCFD Guidance, a member of the Cabinet Office committee researching women's advancement and information disclosure and was also part of the Environmental Reporting Platform Development Pilot Project of the Ministry of the Environment.
Shizuko holds a BA in Liberal Arts and an MA in Comparative Culture from the International Christian University, Tokyo.
Kei Okamura
Portfolio Manager, Japanese Equities
Neuberger Berman East Asia
Tokyo

Kei Okamura is a Portfolio Manager of the Japanese Equities team at Neuberger Berman East Asia. Before joining Neuberger Berman in 2020, he was a Vice President of Stewardship at Goldman Sachs Asset Management (GSAM) in Tokyo overseeing ESG engagement campaigns to Japanese companies on behalf of public and corporate pension funds and conducting bottom-up ESG research for the fundamental equity team.
Prior to GSAM, Kei was a Fund Manager at Amundi Asset Management and an Assistant Investment Manager at Aberdeen Asset Management, where he helped to manage concentrated Japanese equities portfolios. Kei began his career covering Japanese and Asian companies for Reuters and Bloomberg as a reporter and producer.
Kei also serves as the Chair of the Japan Working Group of the Asian Corporate Governance Association and is a Board Member of the 30% Club Japan Investor Group.
He graduated magna cum laude from Tufts University with a Bachelor's degree in International Relations and French.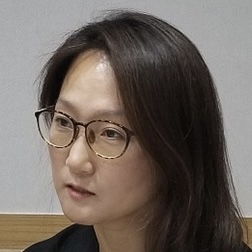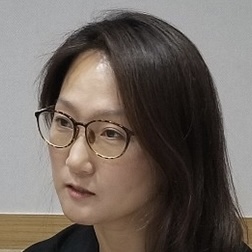 Yoo-Kyung Park
Head of Responsible Investment & Governance, Asia Pacific
APG Investments Asia
Hong Kong
Yoo-Kyung Park is Asia-Pacific head of the Global Responsible Investment and Governance Team at APG Asset Management Asia, an asset manager for Dutch pension funds, based in Hong Kong. Her main role is to oversee portfolios and implement Responsible Investment Policies on behalf of APG clients. Asset classes under her responsibility include: listed equities, listed real estate, infrastructure, and private/strategic real estate investments. She covers the Asia-Pacific region, including Japan and Australia, and actively engages with portfolio companies, market regulators/exchanges, and other institutional investors on corporate governance, environmental and social issues.
Prior to APG, she was a securities analyst at international investment banks such as Barings Securities and KEB Salomon Smith Barney. She has covered a range of industry sectors including power/gas utilities, consumer, transportation, and heavy industries such as steel, chemicals and refining.
Karin Ri
Director, Responsible Investment & Stewardship
Asset Management One International
London

Karin Ri is Director, Responsible Investment & Stewardship at the London office of Asset Management One, specialising in engagement and other stewardship related activities. She has more than 17 years of practical experience and expertise in responsible investment.
From early 2005, Karin worked at Hermes Investment Management for more than a decade, leading the firm's ESG and sustainability focussed engagement with investee companies and policy makers in Japan and other Asian markets. During this period, she was closely involved in the development of the stewardship code and corporate governance code in Japan. Karin next joined Mizuho International as a corporate governance specialist, before moving to Asset Management One in 2017. Prior to her career in responsible investment Karin was an economist at Morgan Stanley and Nomura, based in Tokyo.
She holds Bachelor's and Master's degrees in Economics from Osaka University in Japan and received her MBA from the UCLA Anderson School of Management in the US. Karin is a CFA charter holder and speaks fluent Mandarin Chinese and Japanese.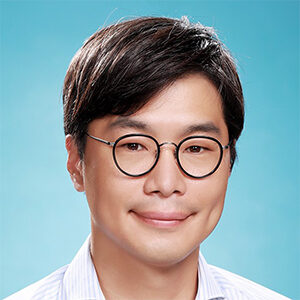 Seungjoo Ro
Head of ESG Research
CLSA
Hong Kong

Seungjoo Ro joined CLSA as a management trainee associate in 2008 and moved through the ranks as an analyst covering internet, technology, online media and telecoms stocks. Later, he relocated to Hong Kong as head of thematic research. Since 2020, he has been head of ESG research, in charge of conducting ESG/sustainability/corporate governance research focused on Asian markets and managing the research-wide ESG integration.
Prior to CLSA, he had worked as a strategy planner at Samsung Electronics' Biomedical Research Institute and an account strategist at Google.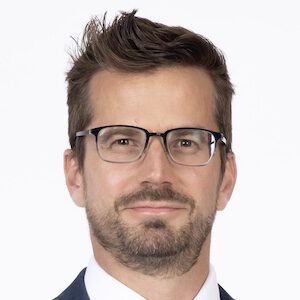 Hendrik Rosenthal
Director, Group Sustainability
CLP Holdings
Hong Kong
Hendrik Rosenthal is responsible for the CLP Group's sustainability-related strategy, reporting and communications. He supports the senior management in sustainability and climate change-related risk management and advises on sustainability matters of the Group's power business in the Asia-Pacific region.
With 20 years of experience in environmental management across the public, private and NGO sectors, Hendrik previously led research and consulting projects in Canada, Hong Kong and Singapore.
He began his career in natural resource management and environmental policy, through various positions at Canadian government agencies in environment and development. After moving to Hong Kong in 2008, Hendrik promoted sustainability practices via private sector projects and through policy engagement for industry associations.
Prior to joining CLP, he was a senior manager of applied sustainability in Singapore working for a multinational company.
Isabelle Scherf
Global Head of Financial Crime Compliance
Fidelity International
Luxembourg

Isabelle Scherf is the Global Head of Financial Crime Compliance for Fidelity International. She is a German national and is based in Luxembourg. Her role includes coverage of the following areas across Fidelity International: anti-money laundering and counter terrorist financing, anti-bribery and corruption, sanctions, and fraud prevention measures.
She also acts as the authorised manager and member of the board of directors for FIL (Luxembourg) S.A., Fidelity International's pan-European Distribution and Investment Management entity.
Isabelle has more than 16 years' experience in the Financial Services industry in Luxembourg, having held senior compliance roles in the banking, insurance, and investment sector.
Sachi Suzuki
Senior Stewardship Specialist
HSBC Asset Management
London

Sachi Suzuki joined the stewardship team of HSBC Asset Management in 2021, where she is responsible for engagement and voting at companies across different countries and sectors. She is also the lead for stewardship and integration on diversity, equity and inclusion. In 2022, Sachi was appointed to the Independent Oversight Committee for the Best Practice Principles for Shareholder Voting Research and also sits on its Nominating and Governance Committee.
Prior to joining HSBC, she led stewardship activities for Japan and a number of Asia and emerging markets at EOS at Federated Hermes. During that time, she held the position of co-chair of the Asia Investor Group for Climate Change (AIGCC)'s Engagement and Policy Working Group and an advisory committee member for the Principles for Responsible Investment (PRI)'s engagement initiatives. Before joining EOS, she was a senior research analyst at EIRIS, where she was responsible for assessing companies' ESG performance.
Sachi holds an MSc in Development Studies from SOAS, University of London, and a BA in Economics from Keio University in Tokyo. She holds CFA Institute's Investment Management Certificate (IMC).
Marty Syquia
Deputy Chief Financial Officer
ACEN Corporation
Manila

Marty Syquia joined ACEN Corporation in May 2022 as Deputy Chief Finance Officer, following a 15-year banking career at Barclays Capital, Deutsche Bank and Nomura, mostly in Debt Capital Markets and structured finance.
Marty led the ACEN deal team in the execution of the Energy Transition Mechanism (ETM) and financing for the South Luzon Thermal Energy Corporation (SLTEC) coal plant.
He holds a BS Management Engineering degree from Ateneo de Manila University and an MBA from Carnegie Mellon University.
Jenn-Hui Tan
Global Head of Stewardship & Sustainable Investing
Fidelity International
London

Jenn-Hui Tan is Global Head of Stewardship and Sustainable Investing for Fidelity International. Jenn leads Fidelity's dedicated team of more than 30 stewardship and sustainable investing analysts and is responsible for providing external and internal leadership on Fidelity's sustainable investing activities, including strategy and policies on ESG integration, engagement, voting, product and sustainability regulation. He chairs the firm's Sustainable Investing Operating Committee and is a member of the Investment Management Leadership Team and Investment Management Committee.
Jenn joined Fidelity International in 2007 from Norton Rose Fulbright, where he was a corporate finance lawyer advising on capital market and M&A transactions. He holds an LLB Law degree from the University of Durham.
Julia Tay
Partner, Asia-Pacific Public Policy Leader
EY
Singapore

Julia Tay is part of EY's Global Public Policy Executive responsible for the Asia-Pacific region. Based in Singapore, she has close to 30 years of professional experience from a diversified background of audit, commerce and government.
In her role, Julia leads EY's efforts to:
understand the public interest and policy environment in which EY operates;
identify and address challenges and opportunities that affect our business and our ability to build trust and confidence in the capital markets;
engage with legislators, regulators, and other stakeholders, including about issues that matter to them; and
contribute effectively to policy debates around the world.
Julia has been leading engagement with ASEAN regulators on strengthening corporate governance and capacity building of the accountancy profession. She is able to share knowledge and best practices across geographies due to her involvement as EY's representative on the Global Public Policy Committee, which comprises the six largest accounting firms. In this role, she works with regulatory groups to improve audit quality globally.
Prior to joining EY in 2016, Julia spent over seven years with the Accounting and Corporate Regulatory Authority (ACRA), Singapore's national regulator of companies and public accountants, where she last served as Deputy Chief Executive. At ACRA, Julia oversaw regulation of the accountancy profession, including licensing and inspections, discipline for professional misconduct, enforcement of auditing and accounting standards, and other policy matters.
Julia was also instrumental in forming the ASEAN Audit Regulators Group (AARG) comprising the audit regulators of Indonesia, Malaysia, Singapore and Thailand. She has also led AARG's efforts in reaching out to other ASEAN regulators through its annual plenary meetings, audit inspection workshops and financial reporting surveillance workshops.
Before joining ACRA in 2009, Julia spent 13 years as an auditor with KPMG Singapore and two years as the Group Vice-President of Corporate Finance and Treasury at a large publicly listed healthcare company in Singapore.
Chris Vilburn
APAC Head of Stewardship
Goldman Sachs Asset Management
Tokyo

Chris Vilburn is a managing director within Goldman Sachs Asset Management, serving as APAC Head of Stewardship. Previously, he was the lead GS SUSTAIN analyst in Japan and co-head of GS Asia Tactical Research. He joined Goldman Sachs in 2007.
Prior to GS, he was with Shinsei Bank on the chief investment officer team.
Chris holds an MBA from the Wharton School and an MA from the Lauder Institute of the University of Pennsylvania, and a Bachelor's degree in Japanese from Brigham Young University.
Rick Wang
Director
Taiwan Financial Supervisory Commission London Office

Rick Wang is Director of the Taiwan Financial Supervisory Commission (FSC) London Office. He was appointed to the role in September 2022. Prior to this, he joined the Securities and Futures Bureau of the FSC in 2005. He subsequently held various positions in the Bureau.
He started his career at the Ministry of Finance in 2000, where he worked as a banking supervisor, after studying business administration in Taipei.
Kerrie Waring
Chief Executive Officer
International Corporate Governance Network (ICGN)
London

Kerrie Waring was appointed ICGN Chief Executive Officer in January 2014 after joining in 2008 as Chief Operating Officer. Under her tenure ICGN has transformed into a world leading governance and stewardship organisation led by investors responsible for assets of US$70 trillion, based in over 45 countries.
A prominent governance commentator, Kerrie is a regular speaker representing the global investor perspective on how governance and stewardship contribute to long-term value creation. She actively engages with regulators, standard setters and other capital market participants and has written extensively on governance and stewardship.
Kerrie is a Member of the Japan Financial Services Agency's Council of Experts advising on CG and investor stewardship reforms. She established the Global Network of Investor Associations in 2013 to convene the world's leading investor bodies. She also established the Global Stewardship Code Network, an international group of regulators and others responsible for Code development in 2016 – both of which she chairs.
Prior to ICGN, Kerrie directed high profile initiatives as Corporate Governance Manager at the Institute of Chartered Accountants in England and Wales to highlight the important role corporate reporting and auditing play within the CG ecosystem. Earlier, she was International Professional Development manager at the UK Institute of Directors, and established the IoD International and the Global Director Development Circle (now known as the Global Network of Director Institutes).
Kerrie is a lead author of the IFC's Global Director Training Toolkit (2002) and co-authored the Handbook on International Corporate Governance (2004). She was named Rising Star of Corporate Governance by the Millstein School of Corporate Governance and Performance at the Yale School of Management (2008). A chartered company secretary and fellow of ICSA, she holds a BA honors degree in international business and Japanese.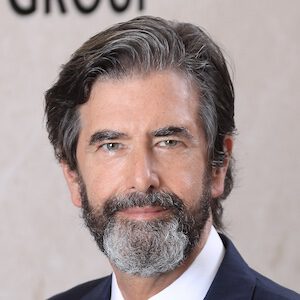 Steven Watson
Chair, ACGA;
Partner, Capital International Investors
Hong Kong

Based in the Capital Group's Hong Kong office, Steven Watson is a portfolio manager in The International Growth and Income Fund, Capital Income Builder and the New Perspective Fund, among other funds and mandates. He is also Chairman of Capital's China Group.
Prior to joining Capital in 1990, Steven was a research analyst for Sanford C. Bernstein & Co and a vice president of China Communications, a marketing consulting firm.
He received a Bachelor's degree in French from the University of Massachusetts, a Master's degree in French studies from New York University and an MBA from New York University and l' Université de Paris. Additionally, he studied Chinese at Wuhan University and the Shanghai Foreign Language Institute, China.
Steven joined the ACGA Council in 2007. He was elected Vice Chairman in 2018 and Chair in 2022.
Yuan Yang
Europe-China Correspondent
Financial Times
London

Yuan Yang is the Europe-China correspondent for the Financial Times. She recently returned to London after a six-year stint in Beijing, where she was the FT's deputy bureau chief.
Before becoming a journalist, Yuan co-founded Rethinking Economics, a charity headquartered in Manchester, UK, that campaigns to make economics teaching more relevant to the real world.
Yuan has a forthcoming book with Bloomsbury (UK) and Penguin Viking (US) on social mobility for the Chinese generation born during the "capitalist revolution" of the 1980s.
Born in China in 1990, she moved with her parents to Yorkshire, UK, at the age of four.